All-New Intuitive Design, QCast Wireless Streaming, Silent & Bright Performance
Powerfully Bright and Whisper Quiet
Conventional high-brightness projectors make a lot of noise. Not the MW705, which pumps out 4000 lumens of ultra-high brightness with only 31dB of sound, even with full power. Silent and brilliant, your presentation will command the audience's full attention with no distractions.
Smart Design for Natural Command
Every detail of MW705 is optimized for business. One-touch buttons for EcoBlank and QCast on both the remote and the projector make it easy to pause presentations by blanking out the screen or to quickly start wireless Full HD 1080p streaming. And a new control panel keeps all projector controls at your fingertips. The simple plug & play QCast WiFi dongle is even designed to unobtrusively plug into a hidden port, keeping the minimalist design uncluttered.
* Optional QCast WiFi dongle available separately.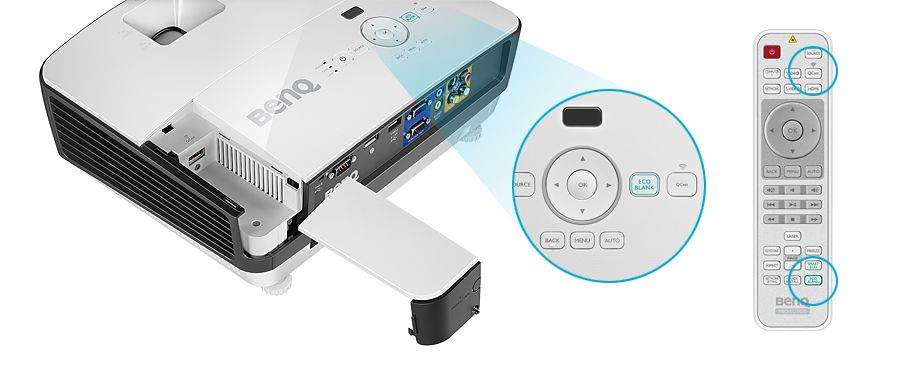 High Contrast
A high contrast ratio ensures that every text, image, graph, chart and video is projected with optimal clarity and enhanced sharpness, especially for numerical data. This is for presenters to view their presentation files clearly and the audience to stay focused on the contents projected.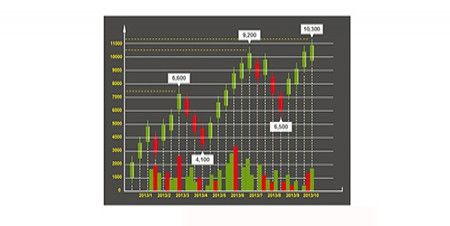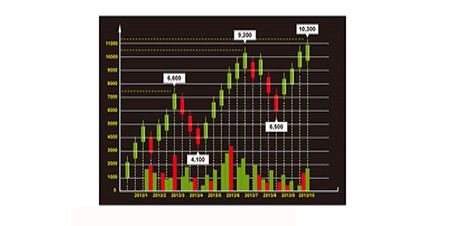 Dual-Axis Tilt Adjustment
All-new MW705 includes dual height-adjustment feet to perfectly align the projector to the screen. Twice as effective as a single foot, the two adjustable feet provide a simple way to set the projector up on a tabletop and start the meeting.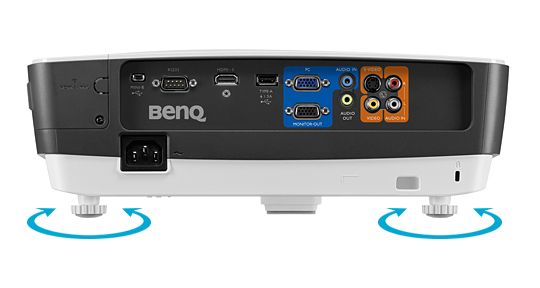 2D Keystone
2D keystone correction enhances installation flexibility by correcting the trapezoid effect via horizontal and vertical adjustments up to +-30 degrees. With it, the projector can be placed off center and the presenter can stand in front of the screen without blocking the image. The projector can also be placed anywhere on a u-shaped tabletop without moving the table or putting a stand in the center.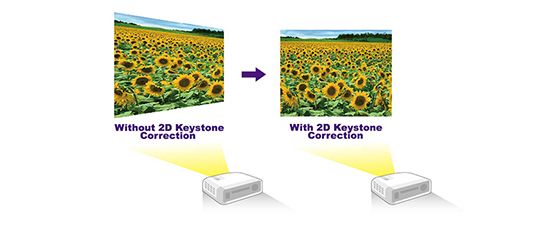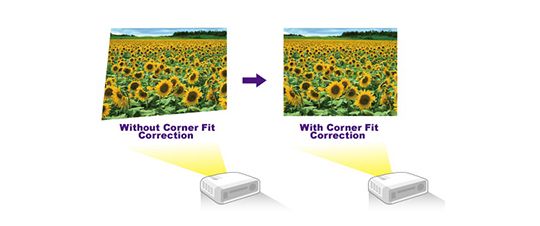 Corner Fit
Corner fit is a flexible and convenient way to align the picture perfectly by adjusting each corner of an image independently.
MHL Connectivity
With MHL, you can present your business proposals and share your ideas instantly using your Android smart device. Turn small screen into big screen by mirroring documents, photos, videos and any other content in your smart device onto the projection screen. Once connected to the projector, the smart device will be electrically charged so you don't run out of battery power while presenting.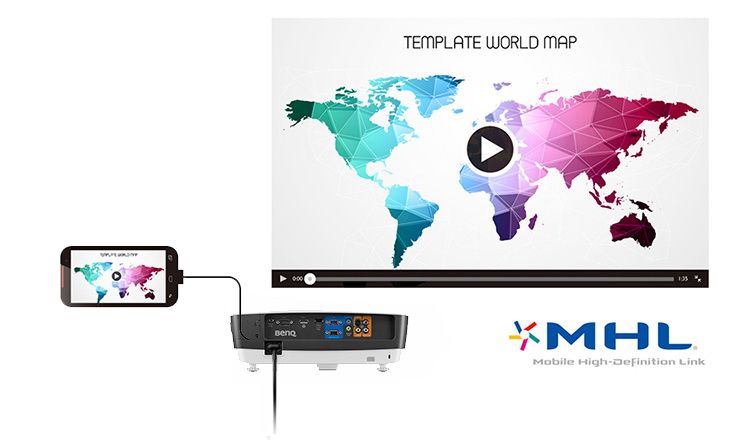 Power saving , Eco friendly
World-Leading SmartEco Technology for a Greener Environment
As the first DLP brand to incorporate Philips' ImageCare technology into its projector lamp system, BenQ has taken a further leap, developing its own SmartEco Technology to perfect what DLP can do for energy saving in the 21st century classroom. Built with this brand new invention, the MW705 brings together uncompromised brightness, exquisite picture quality and optimized lamp life through innovative features.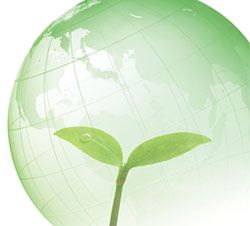 Eco Blank Mode
The Eco Blank mode allows you to blank the projection. When activated, this special feature dims the lamp power automatically, lowering the total power consumption by 70%.All you need to do is press the "Eco Blank Mode" button on the keypad or the "Blank" button on the remote control.You don't have to worry it's always fully lamp power consumption while you pause movie then leave.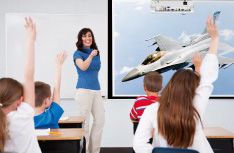 Full Power On
100% Lamp Power
Attention on the Projection Screen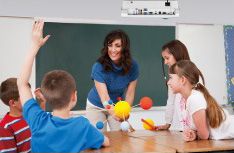 Eco Blank Mode On
30% Lamp Power at the Lowest
Attention on the Class Instructor
SmartEco Mode
The SmartEco Mode, which cleverly adjusts the lamp power to maximize power saving by delivering the best contrast and brightness performance using only as much light as needed.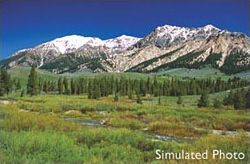 Normal Mode
350W Projector Power Consumption
by Average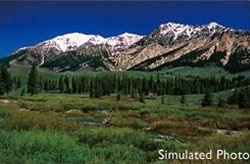 SmartEco Mode
Enhanced Details in Darkened Scenes
261W Projector Power Consumption
by Average
(Source: 2010 Philips white paper)
No Source Detected Mode
The automatic switch to Eco Blank Mode after the projector is turned on for over three minutes without a display source, eliminating unnecessary energy waste and prolonging the life of the projector lamp.
Source Detected
100% Lamp Power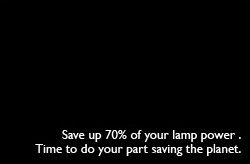 No Source Detected
30% Lamp Power
0.5W in Standby Mode
When inactive, the MW705 keeps power consumption to a minimum with <0.5W standby power, achieving what was once a challenge for earlier projector models. This technological advancement in energy saving helps lower energy costs.
Under 6W in Network Standby Mode
With the MW705 under the mode, all it takes is less than 6W to keep the MW705 connected to the network even after it's powered off. IT managers can retain full control over the projector's daily maintenance and repair tasks while saving a significant amount of the earth's energy resources.
Supports Various 3D Formats
BenQ education projectors are standard-equipped with DLP Link™-supported 3D projection to offer students the same amazing 3D effects seen in 3D movies. The 3D formats supported by the MW705 are 3D field-sequential, 3D frame packing, 3D top-and-bottom and 3D side-by-side. Furthermore, this incredible projector can be connected to a Blu-ray DVD player for even more stunning visual quality.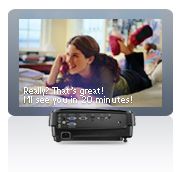 Closed Captioning
Display subtitles in video content without the need for an external closed-captioning device with the MW705. It's perfect for viewing in educational settings such as language classes where a transcript of onscreen dialog is desirable.
Thoughtful Teaching Template Design
To make your teaching job easier, BenQ has added the teaching template function to the MW705. Now, with three different line pattern designs to choose from – Letter Formation, Worksheet and Coordinate Chart, you can easily write or draw on whiteboards as well as blackboards without the need of drawing lines or charts.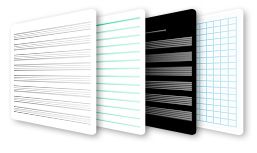 BenQ DLP®Projectors︱ Long-Lasting Image Perfection with DLP Technology
Digital Light Processing (DLP), awarded 2015 Academy Award of Merit (Oscar® statuette), is the leading projection technology used in 90% of world's digital cinemas and 100% of IMAX theaters. With DLP dominating the worldwide projector market with over 50% share, BenQ is today the #1 bestselling DLP
Long Lasting
The incredibly durable micro-mirrors of the DLP chip and the nearly-sealed DLP engine design mean that BenQ DLP Projectors stand the test of time without any loss in picture quality. Eliminating dust buildup and heat damage, BenQ projectors shine year after year and look as good as new with a simple lamp change.
BenQ DLP Projector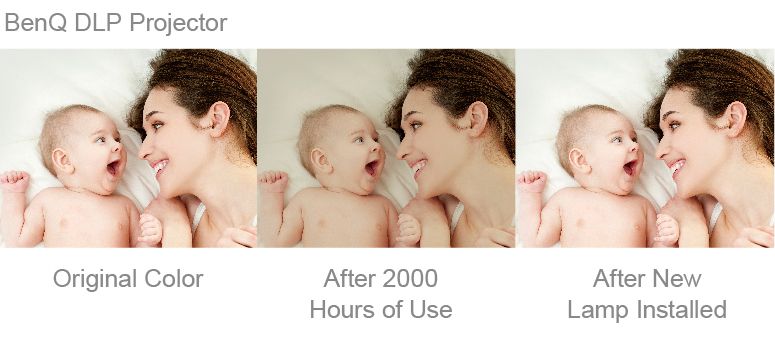 Non-DLP Projector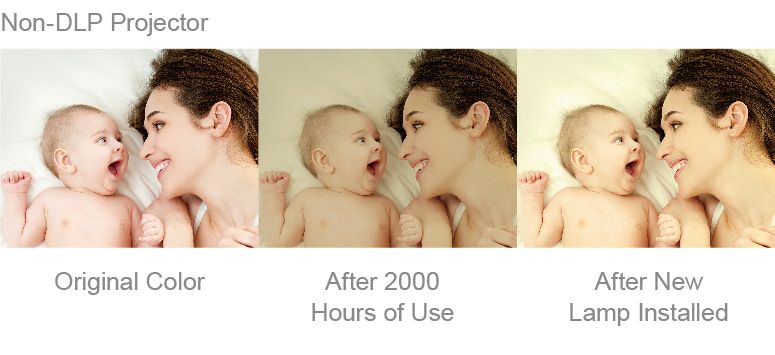 Razor-Sharp
Critically acclaimed for industry-leading high contrast, BenQ DLP Projectors also produce the most crisply defined sharpness for crystal-clear details and legible text by maximizing the fill ratio of individual pixels and employing exclusive BenQ SmartEco™ Technology.