A perfect combination of TV and digital signage to boost your business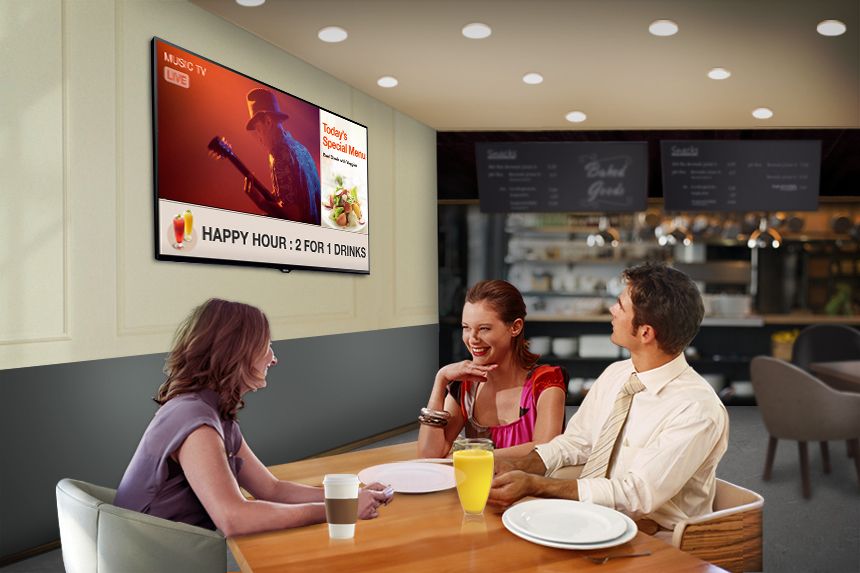 With the EBD Series you gain combined TV and digital signage that can enhance the customers' in-store experience. These integrated displays deliver entertaining content through live TV channels, as well as impactful store advertising such as promotions and special events. By more effectively providing this kind of engaging and informative content you can boost revenue. Plus, the solution's ample flash memory provides high content playing performance to dazzle your viewers.
Create and update custom content directly on your PC with no hassle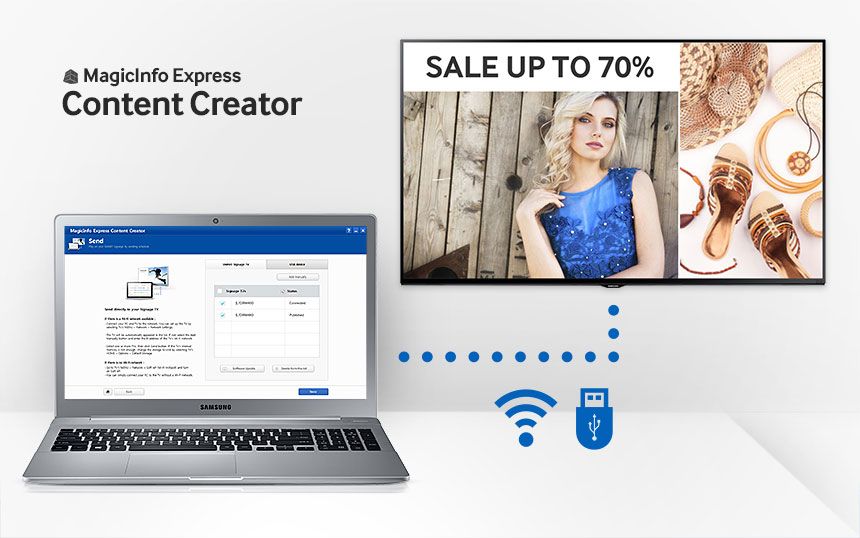 Samsung EBD Series SMART Signage provides easy-to-use professional tools for simple content creation, editing, scheduling and deployment. This can be done by selecting the desired template from over 200 samples, customizing the layout to your specific needs and then setting the schedule for a convenient way to deliver your promotional content. With Samsung's easy content management solution, MagicInfo Express, you can easily create content with your PC.
Easy mobile content management for on-the-go business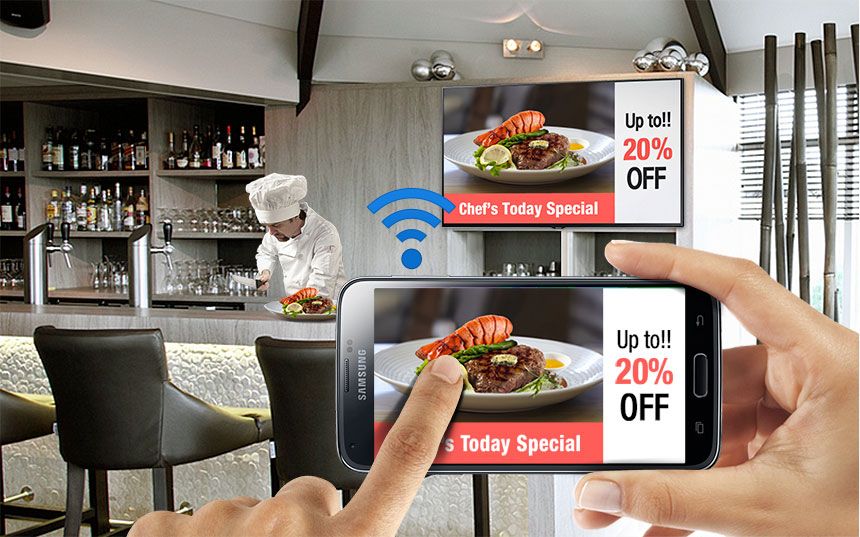 EBD Series SMART Signage allows you to manage and deploy content from your mobile device for greater flexibility. EBD Series has an embedded Wi-Fi solution for hassle-free connectivity allowing you to simply download the MagicInfo Express mobile application and conveniently edit promotional content on a mobile device screen. You can upload your mobile content directly to EBD Series, and then instantly play the uploaded content on the screen.
Keep your business running with reliable and durable signage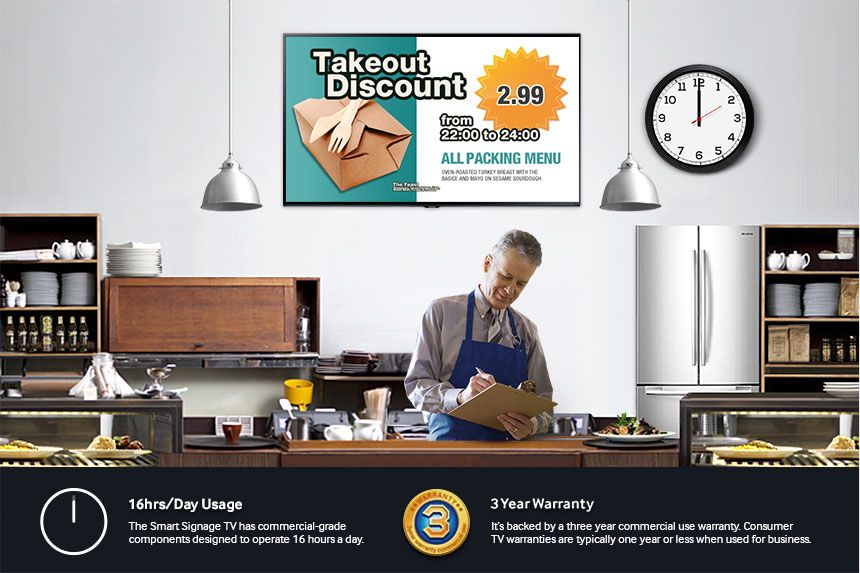 EBD Series SMART Signage combines Samsung's world-class picture quality with commercial-grade technologies for dependable and continuous usage. EBD Series can operate up to 16 hours per day, even in harsh conditions such as high temperatures or high humidity for reliable use in various business environments. And, this reliability is backed by a 3-year warranty ensuring your business gets guaranteed, long lasting performance.