A reliable and durable display that keeps up with your business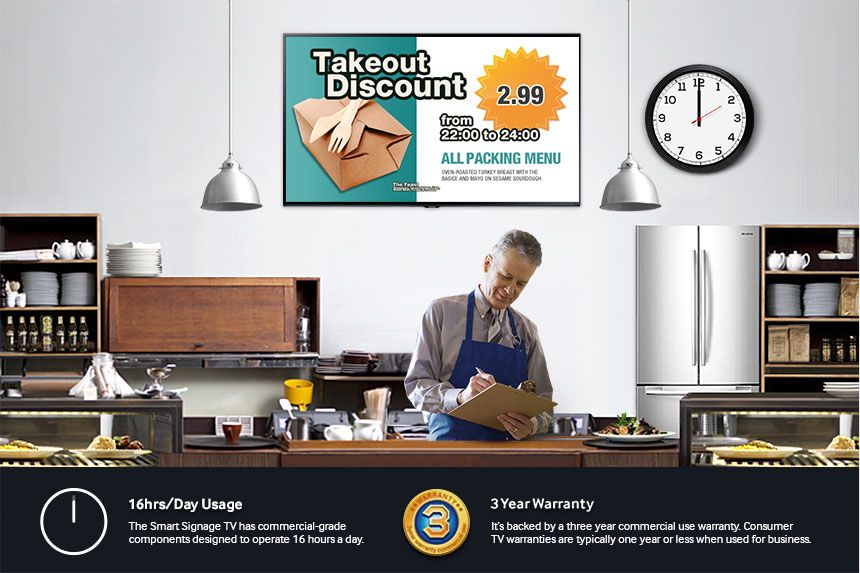 SMART Signage TV combines Samsung's world-class picture quality with commercial-grade technologies for dependable and continuous usage. More durable than conventional household TVs, which are designed to operate only 8 hours a day, SMART Signage TV displays can run up to 16 hours per day, even in harsh conditions like high temperatures or high humidity. And, this reliability is backed by a 3-year warranty that far outlasts typical consumer TV warranties that extend less than a year when used commercially.
Create and update custom content directly on your PC with no hassle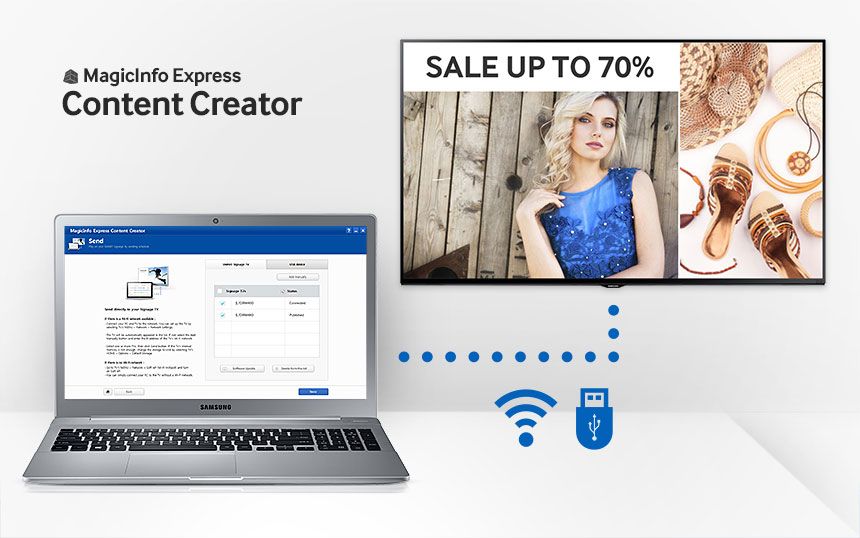 Think it's hard to create and present professional-looking content? Think again. SMART Signage TV provides easy-to-use tools for simple content creation, editing, scheduling and deployment. Just select the desired template from over 200 samples, customise the layout to your needs and then set the schedule for a convenient way to deliver your promotional content. With Samsung's easy content management solution, MagicInfo Express, you can easily create content with your PC.
Easy mobile content management for on-the-go business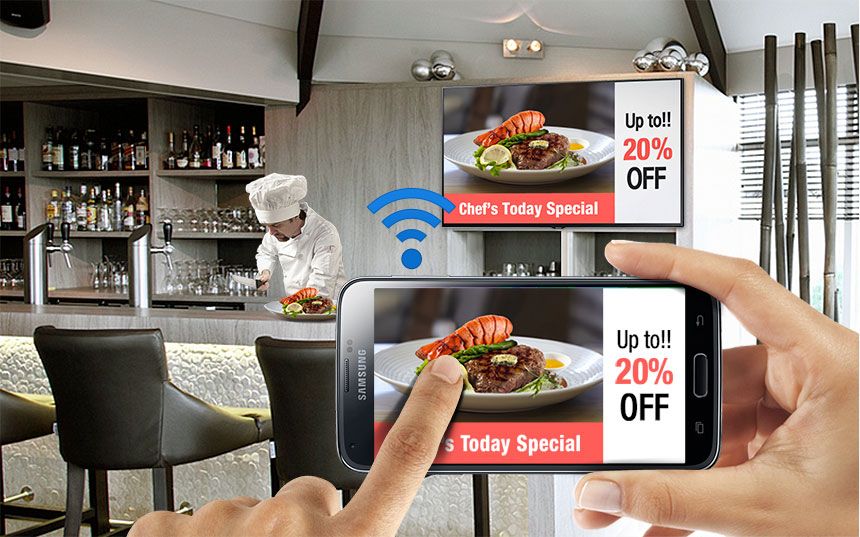 SMART Signage TV allows you to manage and deploy content from your mobile device for greater flexibility. Unlike other TV products that require you to plug in a separate Wi-Fi dongle, SMART Signage TV has an embedded Wi-Fi solution for hassle-free connectivity. With SMART Signage TV, small business owners can simply download the MagicInfo Express mobile application and conveniently edit promotional content on a mobile device screen. Simply upload your mobile content directly to Signage TV, and then instantly play the uploaded content on the TV screen.
Easy setup with everything you need in one box
SMART Signage TV's simple installation steps will have your display up and running in a snap. All the components you need to install and use the solution, including a mini wall mount and stand, are conveniently packaged in a single box. And, SMART Signage TV offers portrait-mode installation so you can design your business messaging to suit your unique needs.