Brilliant Image Performance
Full HD 1080P
Showcase Full-HD content in sharp, 1080P definition and enjoy Blu-ray, video games and HD broadcasting in beautiful, high-contrast quality without downscaling or compression.

Non-Full HD Picture                          Full HD 1080P Picture
Low Image Resolution                     Delicate Image Resolution
(Simulated photos)
High Brightness
A 3000 lumens high brightness projector ensures you watching image in a relatively bright setting or even with a light-on environment. It is ideal for home entertainment because you can watch sport games and movies with your family by seeing their enjoyment on their faces.
Easy and Simple Operation
Built-in 10W Speaker Power
The TH670 comes with enhanced audio support while you are watching movies. It delivers crisp-clear audio performance with built-in 10W speaker power. Now, you can watch movies with connecting external speaker beside it.
1.5A USB Type-A Power Supply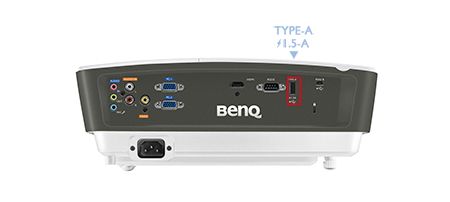 Users can charge their mobile devices through 1.5A USB Type-A power supply through USB Type-A. You don't need to worry about your mobile device running out of battery during streaming sport games or during meeting .
Auto Keystone
When the projector is placed off center, the automatic keystone correction feature gives you a wider projector installation flexibility by correcting the trapezoid effect using vertical adjustment automatically.
Intuitive User Interface Design Made Smarter
TH670 is made utterly simple to operate with a whole new self-explanatory user interface design that's easy for anyone to figure out.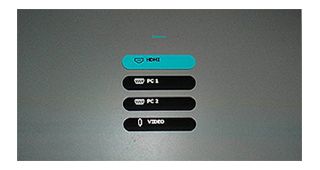 Plus, the advanced Auto Source Detection, which now detects the input source with half the original speed, even highlights the detected source with the color green to signal 'go' with this source.
For setting up the TH670 for the very first time, simply follow the step-by-step visual instructions provided on the friendly user interface of the setup wizard. You'll be done with the setup process before you know it.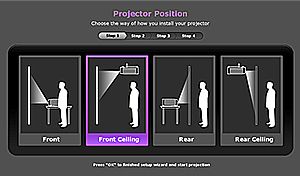 Various 3D Format Supported
TH670 is standard-equipped with DLP Link™-supported 3D projection to offer you the same amazing 3D effects seen in 3D movies. The 3D formats supported by the TH670 are 3D field-sequential, 3D frame packing, 3D top-and-bottom and 3D side-by-side. Furthermore, this incredible projector can be connected to a Blu-ray DVD player for even more stunning visual quality.
| | | | | |
| --- | --- | --- | --- | --- |
| Source / Format | 3D Field Sequential | 3D Frame Packing | 3D Top Bottom | 3D Side by Side |
| D SUB-PC | V | | V | V |
| HDMI-PC | V | | V | V |
| HDMI-Video | V | V | V | V |
| Video | V | | | |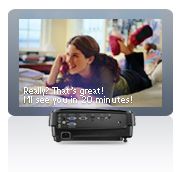 Closed Captioning
Display subtitles in video content without the need for an external closed-captioning device with the TH670.
Power Saving, Eco Friendly
World-Leading SmartEco Technology for a Greener Environment
As the first DLP brand to incorporate Philips' ImageCare technology into its projector lamp system, BenQ has taken a further leap, developing its own SmartEco Technology to perfect what DLP can do for energy saving in the 21st century classroom. Built with this brand new invention, the TH670 brings together uncompromised brightness, exquisite picture quality and optimized lamp life through innovative features.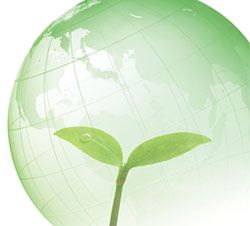 SmartEco Mode
Projector lamp replacement costs make up the biggest part of the total cost of projector ownership. The Smart Eco Mode is designed to adjust the lamp power dynamically by content brightness level to extend projector lamp life significantly to 10,000 hours. The lamp replacement frequency is also reduced by up to 50% to lower the replacement costs.
The SmartEco Mode, which cleverly adjusts the lamp power to maximize power saving by delivering the best contrast and brightness performance using only as much light as needed.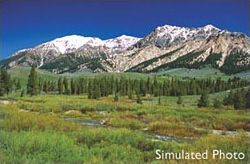 Normol Mode
260W Projector Power
Consumption by Average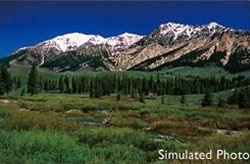 SmartEco Mode
Enhanced Details in Darkened Scenes
210W Projector Power Comsumtion by Average
Source:2010 Philips white paper
No Source Detected Mode
The automatic switch to Eco Blank Mode after the projector is turned on for over three minutes without a display source, eliminating unnecessary energy waste and prolonging the life of the projector lamp.
Source Detected

100% Lamp Power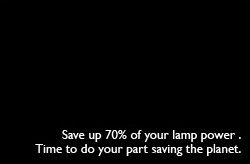 No Source Detected

30% Lamp Power
 Auto Power Off
Automatic power off after the projector is turned on for over 20 minutes without a display source, eliminating unnecessary energy waste and prolonging the life of the projector lamp.
0.5W in Standby Mode
When inactive, the TH670 keeps power consumption to a minimum with <0.5W standby power, achieving what was once a challenge for earlier projector models. This technological advancement in energy saving helps lower energy costs.
BenQ DLP® Projectors
Perfectly Long Lasting Picture Quality with DLP Projection Technology
Digital Light Processing (DLP), awarded 2015 Academy Award of Merit (Oscar® statuette), is the leading projection technology used in 90% of world's digital cinemas and 100% of IMAX theaters. With DLP dominating the worldwide projector market with over 50% share, BenQ is today the #1 bestselling DLP projector brand, delivering unmatched world-class performance.
Long Lasting
The incredibly durable micro-mirrors of the DLP chip and the nearly-sealed DLP engine design mean that BenQ DLP Projectors stand the test of time without any loss in picture quality. Eliminating dust buildup and heat damage, BenQ projectors shine year after year and look as good as new with a simple lamp change.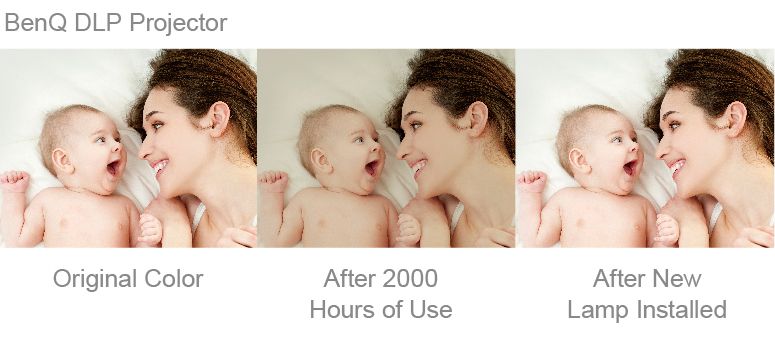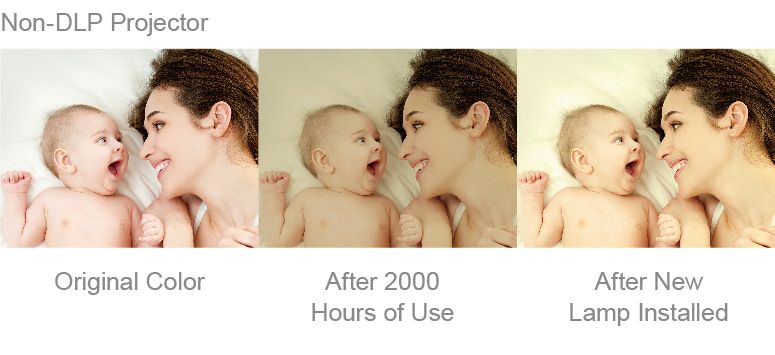 Razor-Sharp
Critically acclaimed for industry-leading high contrast, BenQ DLP Projectors also produce the most crisply defined sharpness for crystal-clear details and legible text by maximizing the fill ratio of individual pixels and employing exclusive BenQ SmartEco™ Technology.