From near or far
The Education series projectors are great for both small rooms and classrooms. Positioning the projector close to the screen lets you easily point out details without casting shadows or being dazzled by the bright projector beam. For larger or more conventional rooms, you'll appreciate their powerful ability to project a bright image from a distance.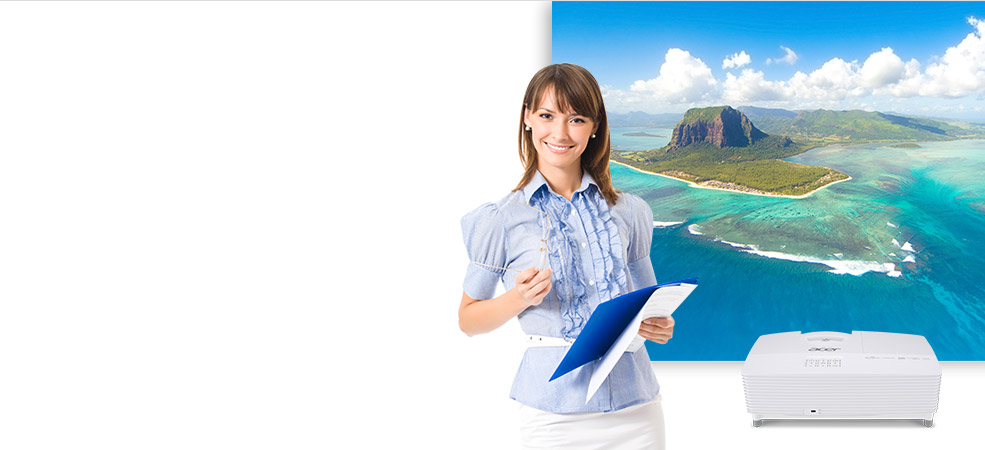 Rich visuals
Education Series projectors deliver WXGA resolution to display 1080p video1, enabling them to display fine detail and small print clearly. Bright projector lamps and high contrast ratios produce vivid images, while Acer ColorBoost and Acer ColorSafe technologies deliver improved color performance and fidelity, with impressive results.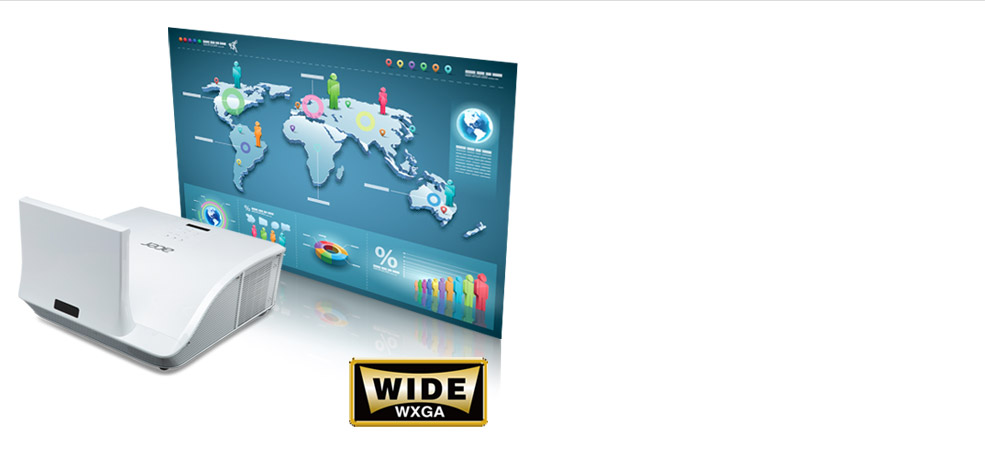 Conveniently flexible
Acer's top-loading design enables quick and easy lamp replacement. These projectors also have a wide range of ports that can connect to all sorts of other equipment. There are connections for multiple PCs, and Crestron® Network System compliance enables remote projection. You can even use an Acer SmartPen1 to make virtual notes on your projected images.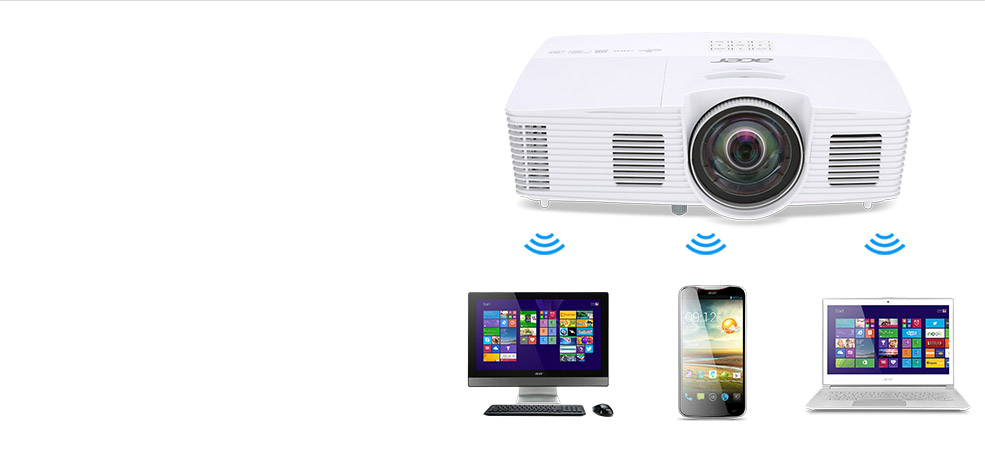 Eco-smart
Education Series projectors have Acer EcoProjection technology and use very low wattage in standby mode, which lowers their power consumption by up to 75%, lengthens lamp lifespan to as much as 10,000 hours, and reduces noise levels. These projectors not only reduce energy consumption and lamp replacement costs, they also have less environmental impact.