Features
Attract customers with optimized 16/7 performance
Engage customers and vividly display business messaging with affordable Samsung DCE Series SMART Signage, featuring high picture quality with 350 nit brightness (32″: 330nit) and reliable 16/7 usage. With a slim, sleek design for extended indoor use in retail stores, Quick Service Restaurants (QSRs), small businesses and corporate conference rooms and offices, DCE Series displays stunningly present a range of immersive and timely information with captivating picture quality.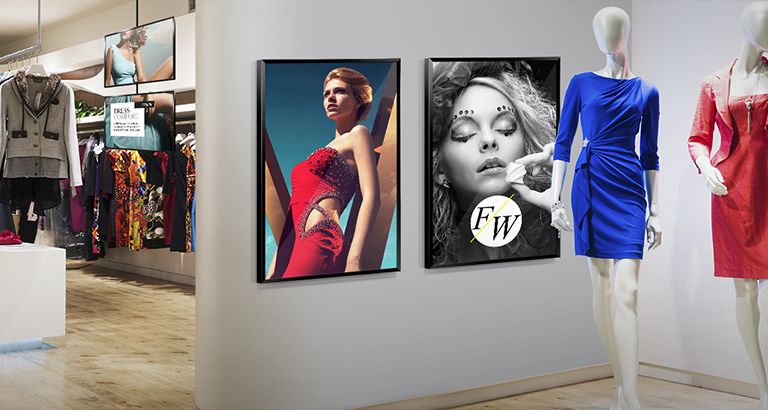 Content Auto Play in USB memory or internal memory
MagicInfo Lite Player uses a sophisticated technology to play a huge range of content including video, images, photos on demand, or from a schedule. Customers can easily play files from, or transfer between, the large internal memory or external USB devices plugged into the in-built port. The MagicInfoSlide folder on the USB memory has content that is listed in alphabetical order which is easier and convenient to use as it does not require separate schedules.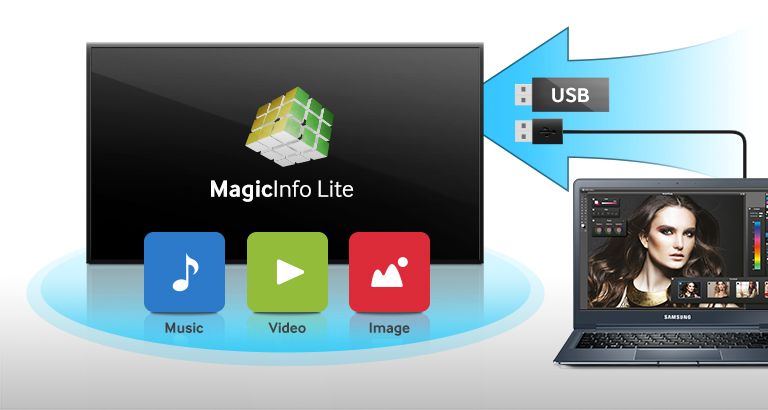 Control Displays in multiple locations easily and instantly
MagicInfo Lite solution that comes with the embedded media player extends the remote content management over network through MagicInfo server. Media contents of the USB memory stick plugged in to the back of the DCE Series displays can be scheduled to play from a remote PC.
The connection to MagicInfo server also allows remote monitoring and management of the DCE Series displays. Device information, content playback schedules, network data monitoring, time scheduling, alarms and various controls are all available remotely even without being in front of the displays.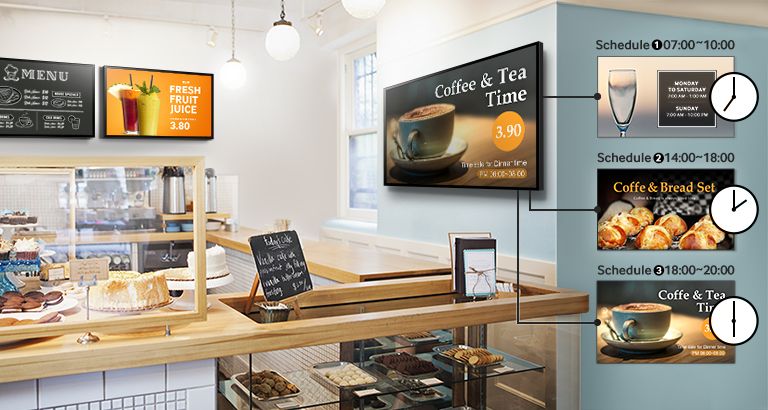 Easily Manage digital signage with a versatile connectivity
Connect the display to other digital signage easily with interfaces based on your specific needs. The displays provide not only the essential connections businesses use the most but support for a wide range of source device types. Interfaces include HDMI, DVI, D-sub, Component and Composite input as well as RS-232C and RJ45 for extensive connectivity.
In addition, DCE series has a space to attach SBB player, which can transform the signage into all-inclusive digital signage solutions.