Action cameras are all the rage right now — and the little HTC Re proved that you don't have to have a huge video-recording heritage to make a miniature camcorder that is fun to use. Along those lines, Panasonic's little bullet-shaped HX-A1 action camera is cheap and cheerful, and can even record in the dead of night.
The Panasonic HX-A1 is roughly the shape and size of a good Cuban cigar, although in fluorescent orange and satin black it's a little more high tech than a stogie. That streamlined shape also means it's waterproof (IPX8), shockproof (MIL 810F), dustproof (IPX6) and freezeproof (to minus 10 degrees Celsius).
Capturing of the HX-A1's highest quality Full HD 1080p video at 30fps is done to a microSD card, and charging is done over microUSB; you can also film in 720p60 and 480p120. Dashcam enthusiasts will like the loop recording and constant USB power supply that's possible, although without a charge you'll get recording times stretching to 1hr 15min, although there's an optional rear battery that extends that to 2hr 45min.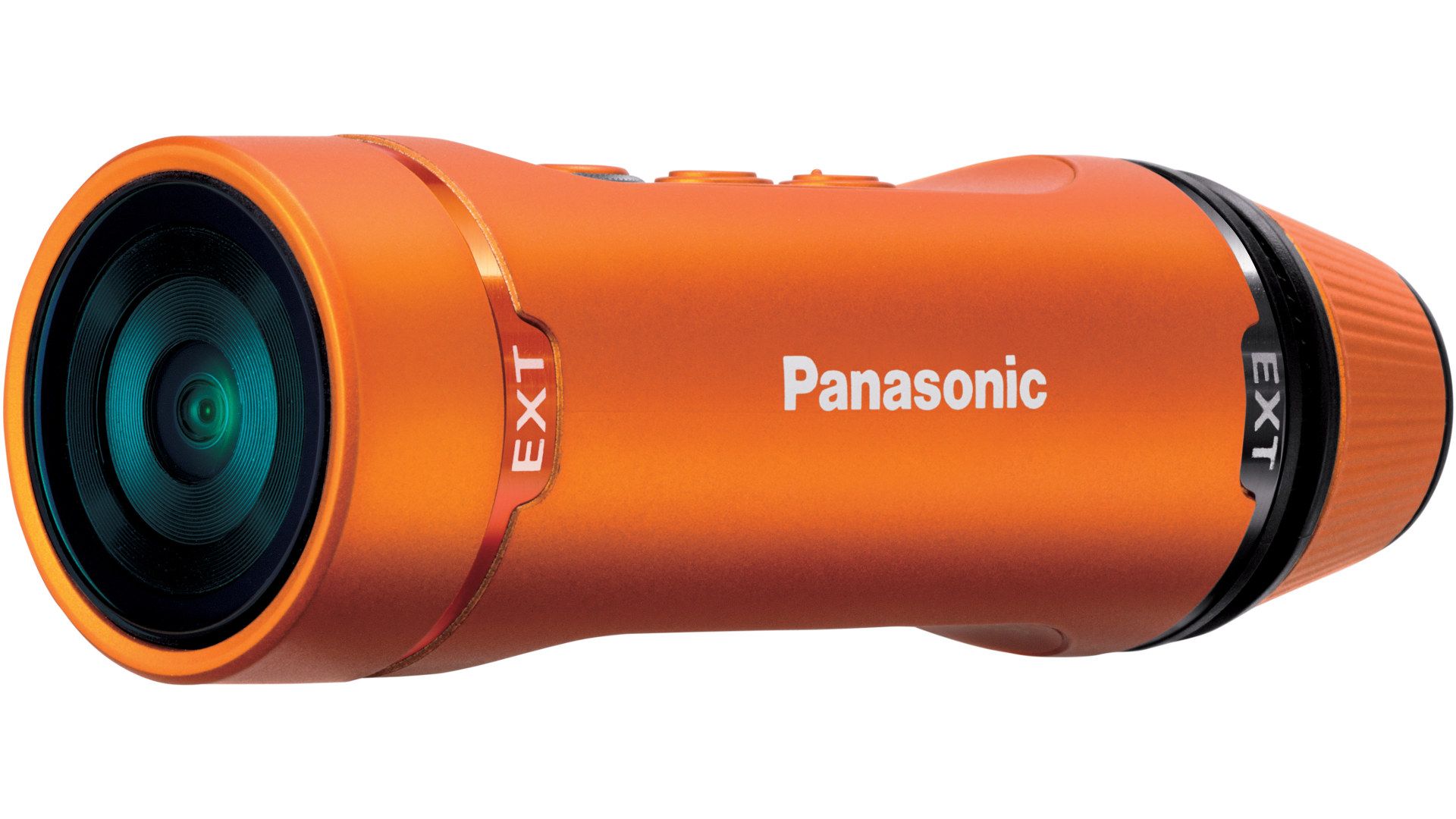 You get built-in Wi-Fi, of course, which you can use with the Panasonic Image App on your phone or tablet to position the camera, adjust shooting settings and start recording — although there's also a bunch of buttons on the action camera's top. It'll even work as a webcam on a Windows PC. You get two mounts in the box — a multipurpose mount that you can attach to goggles or a helmet, as well as a tripod mount that'll work with any 1/4-inch tripod screw.
Courtesy of a screw-on lens cover that blocks out the visible light spectrum and lets only infrared light through, the HX-A1 can function as an infrared-sensitive, night vision action cam — especially if you use it in conjunction with an infrared flashlight. Panasonic showed us some footage it captured of lions and tigers down at Mogo Zoo, and it looked great (as great as a fixed-lens action cam in the dead of night can look, of course).
The Panasonic HX-A1 will undercut the GoPro Hero 4 and Sony's top Action Cam cameras at a $299 RRP, which will put it squarely in competition on price and features with the also-$299 Sony HDR-AS20. You'll also be able to buy a bunch of different mounts including a GoPro mount adapter, and the HX-A1 and its toys will be out in late June. [Panasonic]